About the Bellwood-Antis Public Library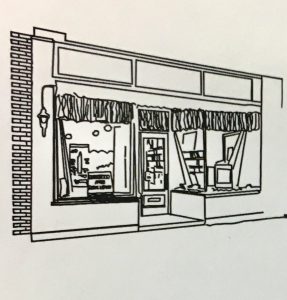 In February of 1965 a group of citizens with a dream met to sponsor and create a public library for their community. They were led by Paul & Betty Kurtz, Robert & Betty Jacobus, Gerald & Eleanor Johnson, Charles & Gertrude Metcalf and Raymond & Elizabeth Shriver.  The group elected officers, formed committees and set out on a course of action to achieve their goal. After much work, the Bellwood-Antis Public Library opened its doors on August 20, 1965 in the former Cook Building on Main Street with Betty Kurtz serving as the first librarian. Once established, the new facility began to grow. Over the next several years services and programs were developed. New books, materials, and equipment were purchased and the people were using it all!
In 1968 a major event was planned to raise community funds to pay off the mortgage. There was a parade and festival and a small army of volunteers took to the street to raise the needed funds. The community responded and the mortgage was retired.
Services, books and materials and library-sponsored programs continued to be developed.  By 1972 assistant Hazel Bilka was hired. The library continued to grow at such a pace that crowding became an issue. Board members knew that they needed to look for a new home for the library. In true Central Pennsylvania fashion, these forward-looking individuals purchased the property at 526 Main Street and on August 18, 1980 the new library opened its doors.
As services and programs continued to increase and all of the local clubs and organizations met in the library it was obvious additional space was needed.  In 1997 an addition which doubled the current space was completed.
With a belief in catering to future library patrons and wanting to do more children's programming the library added a dedicated children's room in 2007 which created a family friendly environment that encourages visits and regular library usage by families with young children.
The library is proud to be a true community center that offers computers, Wi-Fi connections throughout the building, two large meeting rooms with separate entrances and kitchenettes, a Pennsylvania History Room and a very large, well-used Children's room.
The Bellwood-Antis Public Library has come a long way since 1965, but our mission of serving the Bellwood-Antis community remains unchanged. Our founders would be proud.
The library is a PA Forward Gold Star Library, which means we have made a commitment to offering the Bellwood-Antis
community programs and resources that help them learn more about five types of literacy people need to live: basic literacy, civic and social literacy, health literacy, financial literacy, and information literacy. All of our programs support one of these forms of literacy.
The library is part of the Blair County Library System.