Books & Databases 
If you need a library card to get e-books or access databases, we are happy to give you a card via e-mail or Facebook message. To get a library card, e-mail your name, date of birth, and address to bellwoodantispubliclibrary@gmail.com.  You can also message the library on Facebook.
Visit the library's online card catalog at https://bellwood-antis.sparkpa.org/eg/opac/home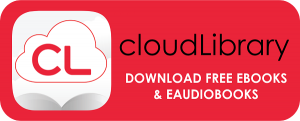 Yes, we have e-books! Visit https://www.altoonalibrary.org/cloudlibrary/ to access our e-book collection. You will need a current library card. The cloudLibrary app is available for Apple devices, Android devices, Windows, Mac OS, Kindle Fire, and most Nook devices. You can view simple how-to videos on the cloudLibrary website by clicking here. cloudLibrary is not compatible with Kindle Paper White, but will work with other Kindle devices. Learn how to download the cloudLibrary app for Kindle Fire at https://www.yourcloudlibrary.com/kindle-fire-installation/.
The Tumblebooks Library is now available: it's free, and you don't even need your library card to access this collection of e-books and e-audiobooks for children and grown-ups alike! Just click the links to get started:
www.TumbleBookLibrary.com – K-6 children's ebook database
www.TeenBookCloud.com – gr 7-12 ebook database
www.AudioBookCloud.com – all ages audio book database
www.RomanceBookCloud.com – a huge collection of steamy Romance novels for the older crowd!
It's fun, it's free, and it's full of fractions (and other numbers)! TumbleMath is a collection of animated and narrated math picture books covering K-5 math concepts. Books are accompanied by lesson plans and thousands of quizzes created by math teachers, searchable by Common Core standards. It's a great resource for teachers & families, and it's now available on our website! Click here to access TumbleMath.
CSB2 STEM Ecosystem school and library access to TumbleMath is made possible by a PAsmart grant from the Pennsylvania Department of Education and the Commonwealth of Pennsylvania, Tom Wolf, Governor.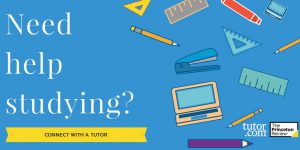 Tutor.com
is an online service designed to help students in grades K-16 with a variety of STEM-related subjects through live tutoring sessions, practice quizzes and tests, video lessons and more.
Tutor.com offers students 1:1 online tutoring sessions every day from 3-10 PM to assist with homework and concepts related to Math, Science and Computer Literacy. Students can take practice quizzes for topics in for Math, Science, English and sections of the Armed Services Vocational Aptitude Battery (ASVAB) test at any time and later connect with a tutor to discuss any questions they missed.
Students can also request help with math problems 24/7 by sending problems for review by a tutor, who will explain the step by step solution. Full-length practice tests, detailed score reports and related video lessons and practice drills are available 24/7 for SAT/ACT prep. Other tools available 24/7 include math and English video tutorials and prep for AP and grad school exams.
CSB2 STEM Ecosystem school and library access to Tutor.com is made possible by a PAsmart grant from the Pennsylvania Department of Education and the Commonwealth of Pennsylvania, Tom Wolf, Governor.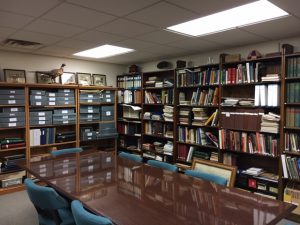 The Hostler History Room has books, photographs, genealogical records, cemetery records, obituaries, and other materials pertaining to Bellwood-Antis community history, Blair County history, general Pennsylvania history, and the Pennsylvania Railroad. For information on specific materials available in the Hostler History Room, e-mail bellwoodantispubliclibrary@gmail.com or call 814-742-8234. To make sure social distancing is being observed, usage of the History Room will be limited to two people at a time.
With thousands of recipes, hundreds of fascinating culture and ingredient articles, and essential culinary resources, the A-Z Food America brings United States cuisines to you! Access it by clicking here. You will need your library barcode to log in. Developed resources reported in this project are supported by the National Library of Medicine (NLM), National Institutes of Health (NIH) under cooperative agreement number UG4LM012342 with the University of Pittsburgh, Health Sciences Library System. The content is solely the responsibility of the authors and does not necessarily represent the official views of the National Institutes of Health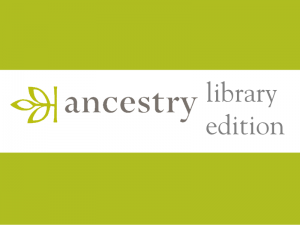 Genealogy enthusiasts will love our Ancestry.com for Libraries database! This database is only available at the library, either using one of our computers, or using your computer connected to library wi-fi. Access it by clicking here.
Power Library is Pennsylvania's Electronic Library full of free, information-packed databases available to anyone with a library card. Visit Power Library by clicking here. You will need a library card to login.
Power Library is also the home of a digital archive of the Bellwood Bulletin, a newspaper that existed from 1889-1946. To see this archive, visit http://digitalcollections.powerlibrary.org/cdm/landingpage/collection/pbapl-bb
Power Kids is a kid-friendly version of Power Library ideal for students. Visit it by clicking here.

Power Teens is a collection of online databases and other research resources for teenagers of all ages. Visit it by clicking here.
The library is part of the Blair County Library System, and our new union catalog means you can easily request materials from any of Blair County's eight libraries. These instructions will walk you through the request process step by step: resource sharing patron instructions
Please note that newer materials may not be available from other libraries in the Blair County Library System.
If you need help placing holds on materials from other libraries, a librarian is always happy to help you. Ask at the checkout desk, or call us at 742-8234.
If you need something and none of the libraries in Blair County own it, we can request materials for you via Access PA, the statewide interlibrary loan system. To request a book from Access PA, talk to a librarian.