Ways to Support the Library 
There are lots of ways you can help the Bellwood-Antis Public Library continue to serve the community. Donations of time, money, books, and other library materials are all equally appreciated.

Consider including the library in your estate plans. Your planned gift will make a difference in the Bellwood-Antis community for generations to come. We have numerous planned giving options, and are happy to discuss which works best for you. For more information, contact Hazel Bilka at
hab@blwd.k12.pa.us
or call 742-8234.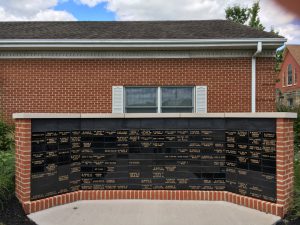 The library's new Legacy Wall pays tribute to the community leaders who saw the great potential of a public library for people living in the Bellwood-Antis area, and gives new donors the opportunity to continue their vision into the future. Donations of $1000 or more will enable you to honor your business, a family member, or friend by having their name inscribed on the wall, and your tax deductible contribution will both ensure the future of the library and make a difference in the lives of thousands of people who rely on the library. For more information, contact the library at 814-742-8234 or e-mail hab@blwd.k12.pa.us.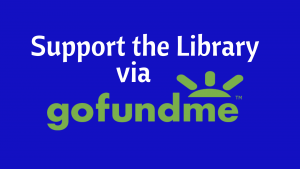 Make a donation online through our GoFundMe page.
Support the library every time you make a purchase on Amazon by using Amazon Smile!
Visit our Amazon wish list for a list of books and other materials we'd love to add to our collection. If you'd like to donate a book in honor or in memory of someone, we're more than happy to dedicate donations to the person of your choice. To discuss honorary or memorial donations, e-mail jfcameron@blwd.k12.pa.us
If you're an eligible Thrivent Financial member and have Choice Dollars® available to direct, please keep us in mind. For more info or to direct Choice Dollars, call 800-847-4836 and say "Thrivent Choice." Or click here: http://bit.ly/XJrPZN