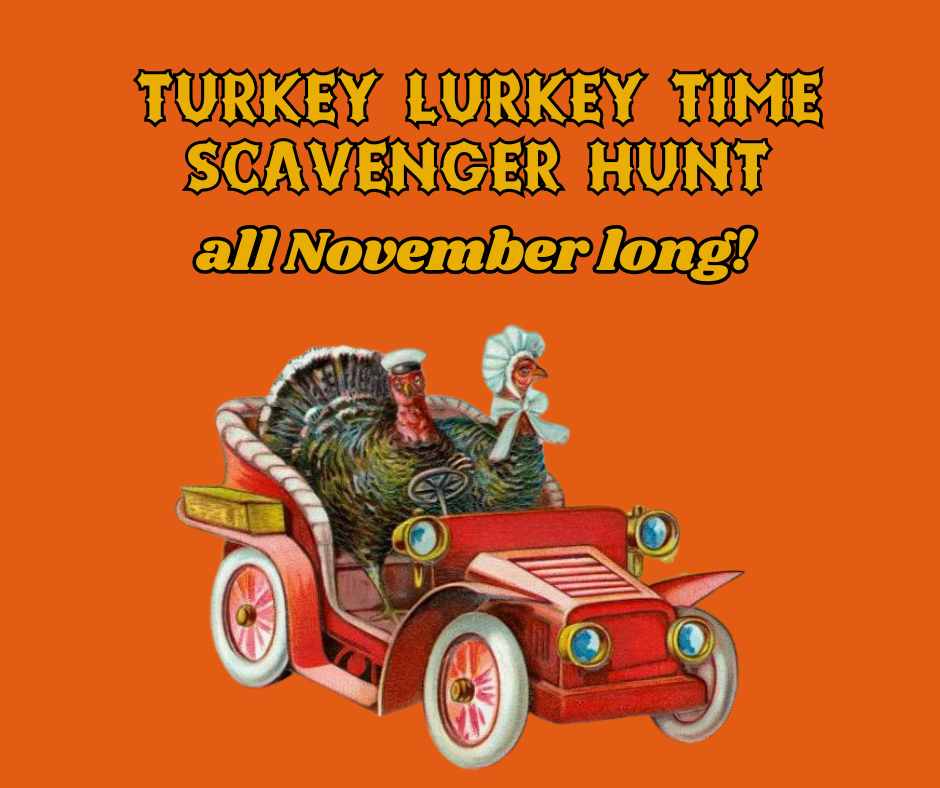 Starting November 1st and continuing all month, kids can hunt for the lurking turkeys in our Turkey Lurkey Time Scavenger Hunt in the children's room! Find the elusive Turkey Cat for a bonus prize.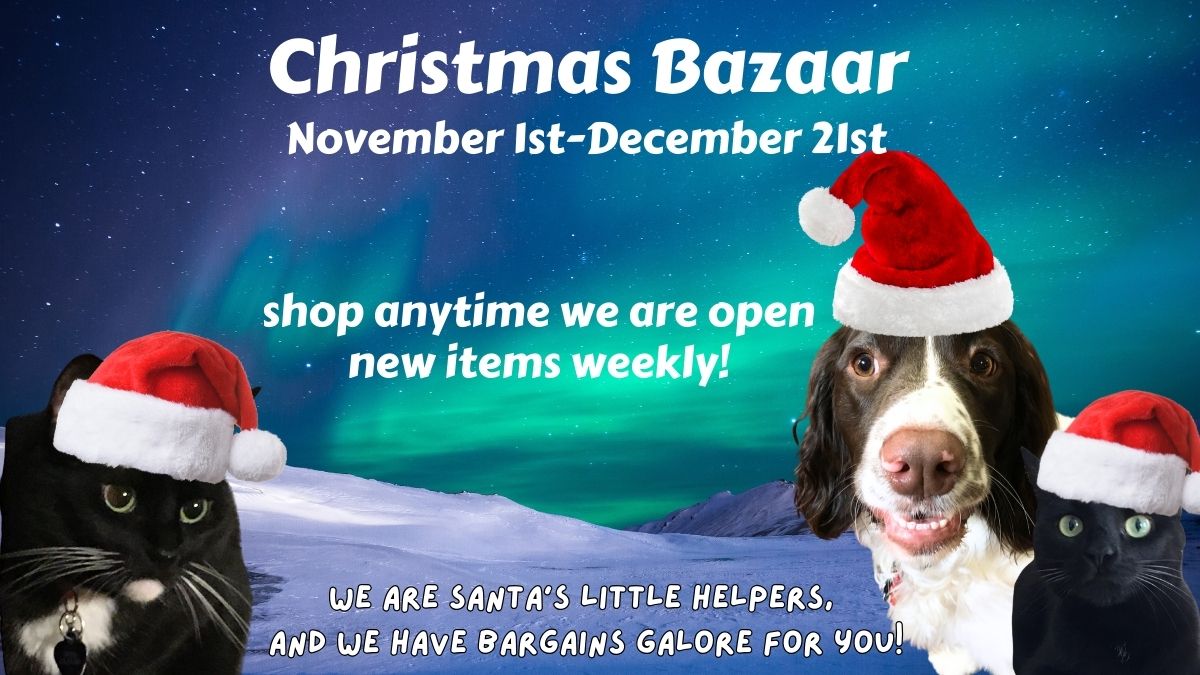 The Christmas Bazaar is back! Starting on November 1st and continuing through December 21st, the Christmas Bazaar is a collection of gently used and new Christmas items, including decorations, kitchen items, jewelry, and more! New items will be added weekly: shop anytime the library is open. Donate anytime the library is open. All proceeds benefit the Bellwood-Antis Public Library.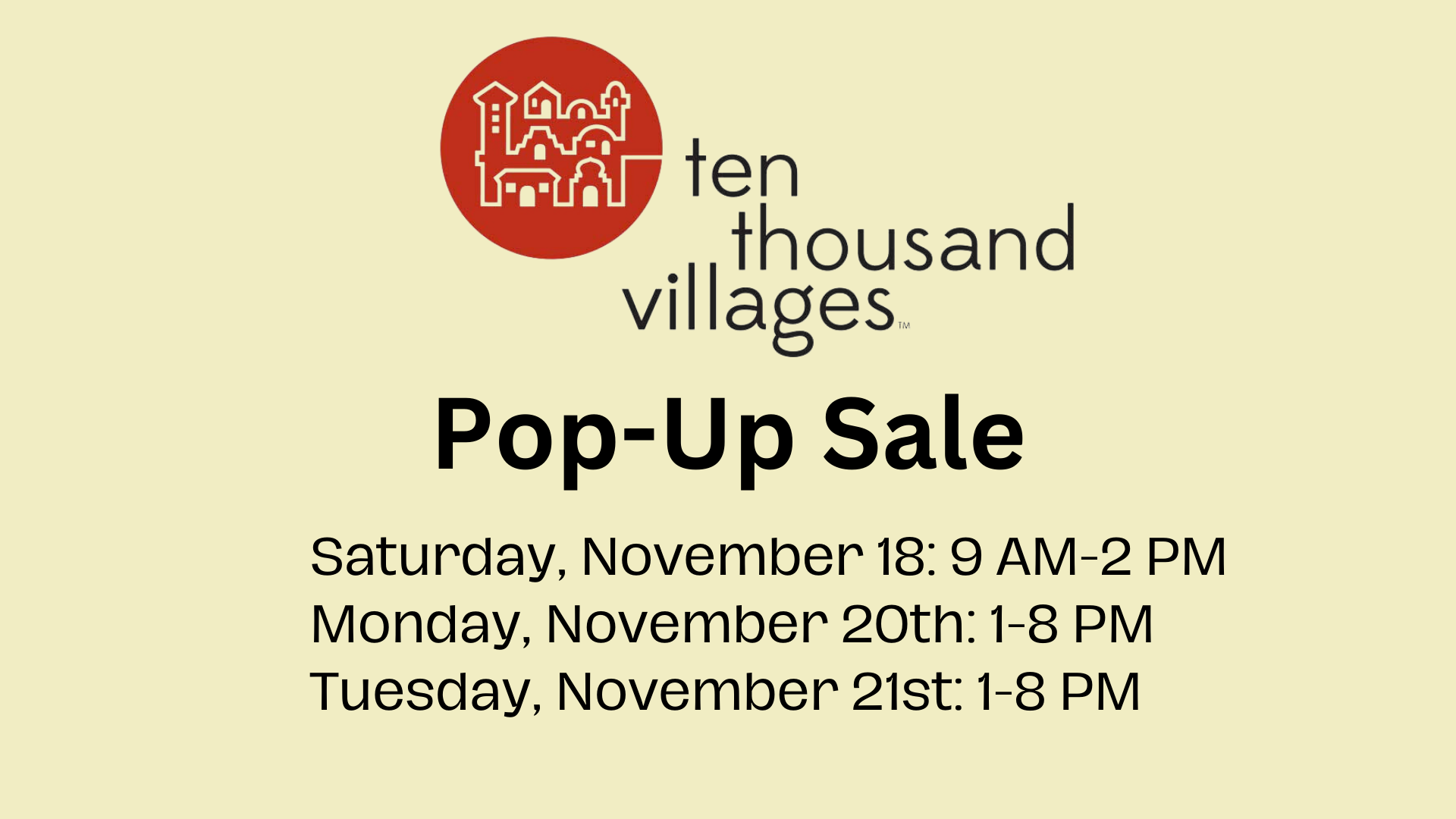 The library hosts a Ten Thousand Villages pop-up shop starting Saturday, November 18th and running during regular library hours through Tuesday, November 21st. Ten Thousand Villages sells home, kitchen, accessories, and holiday items created by artisans from around the world. With a commitment to fair trade wages and sustainable materials, Ten Thousand Villages offers holiday gift items you can feel good about. A portion of sales will be donated to the library. For more information on Ten Thousand Villages State College, visit their website at https://tenthousandvillagescentralpa.org/ .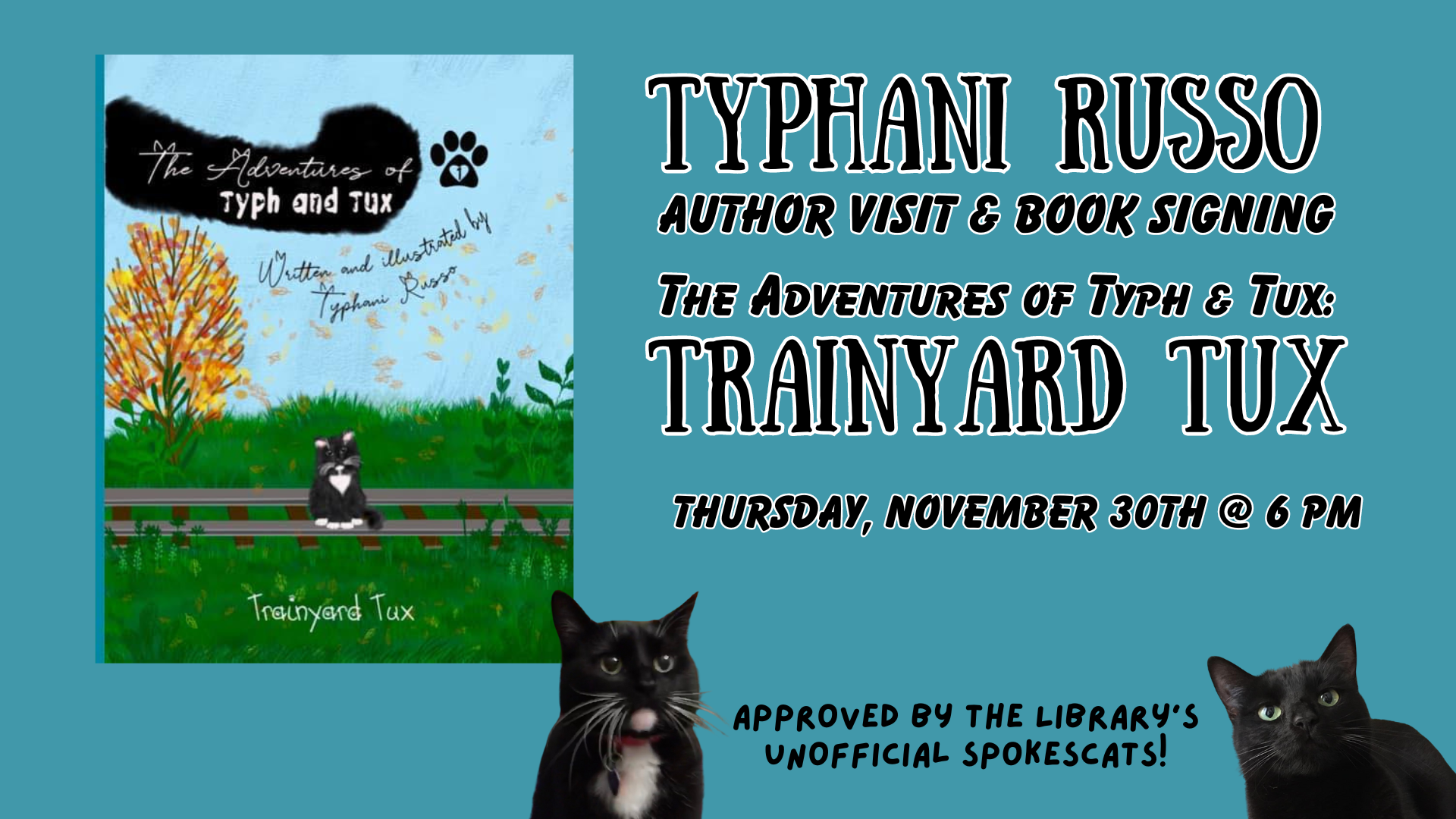 Local author Typhani Russo presents her new book Trainyard Tux, the first in the Adventures of Typh and Tux, a series of children's books based on the true story of a beloved rescue cat named Gyzzmogh. Trainyard Tux is the story of how Gyzzmogh's happily forever after began. Typhani will be reading her book and selling signed copies at this special storytime on Thursday, November 30th at 6 PM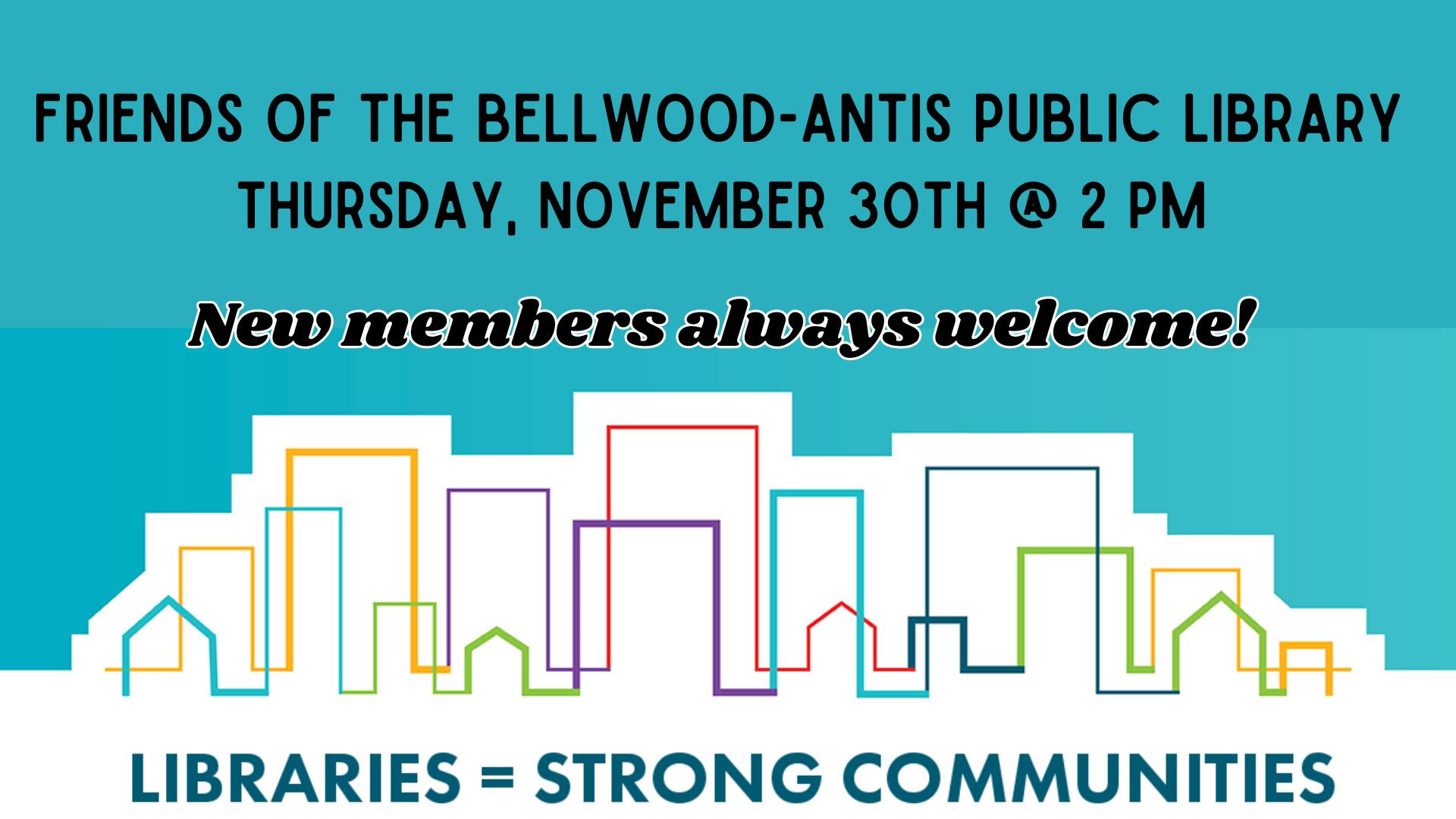 The Friends of the Bellwood-Antis Public Library meet on Thursday, November 30th at 2 PM. Friends of the Library help fundraise and plan library programs. New members are always welcome. Bring a friend, and help us make the library a better place for everyone!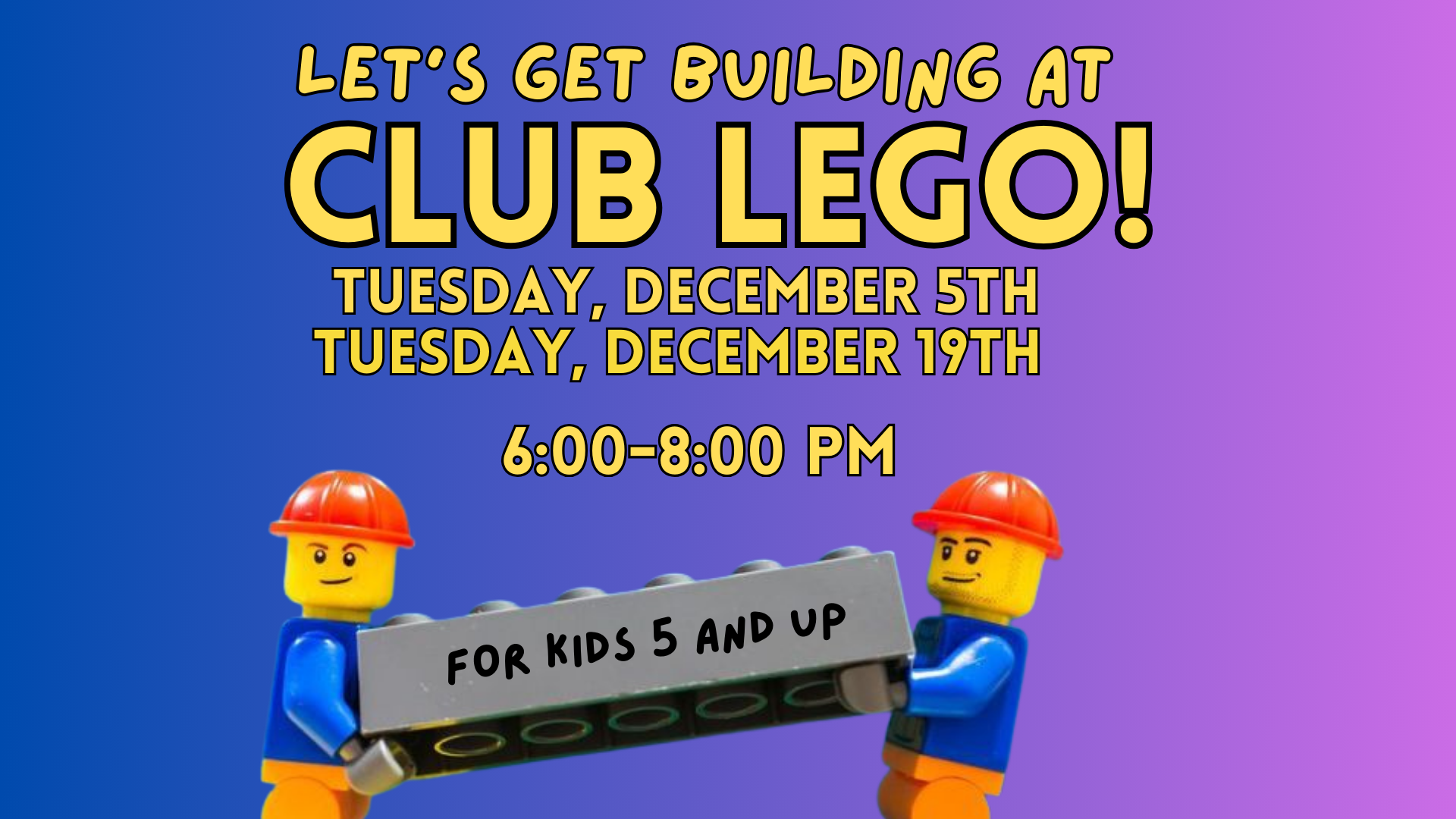 We're goin' up in the Club…THE LEGO CLUB! Club Lego is two hours of Lego freestyling for kids ages 5 and up. Use the library's collection of Lego bricks to build something creative and amazing, and get to know your fellow Legorinos.
Club Lego is free, and no sign-ups are needed, but we ask that an adult stay in the library while children build. December Club Lego sessions are on Tuesday, December 5th and 19th from 6-8 PM on both dates.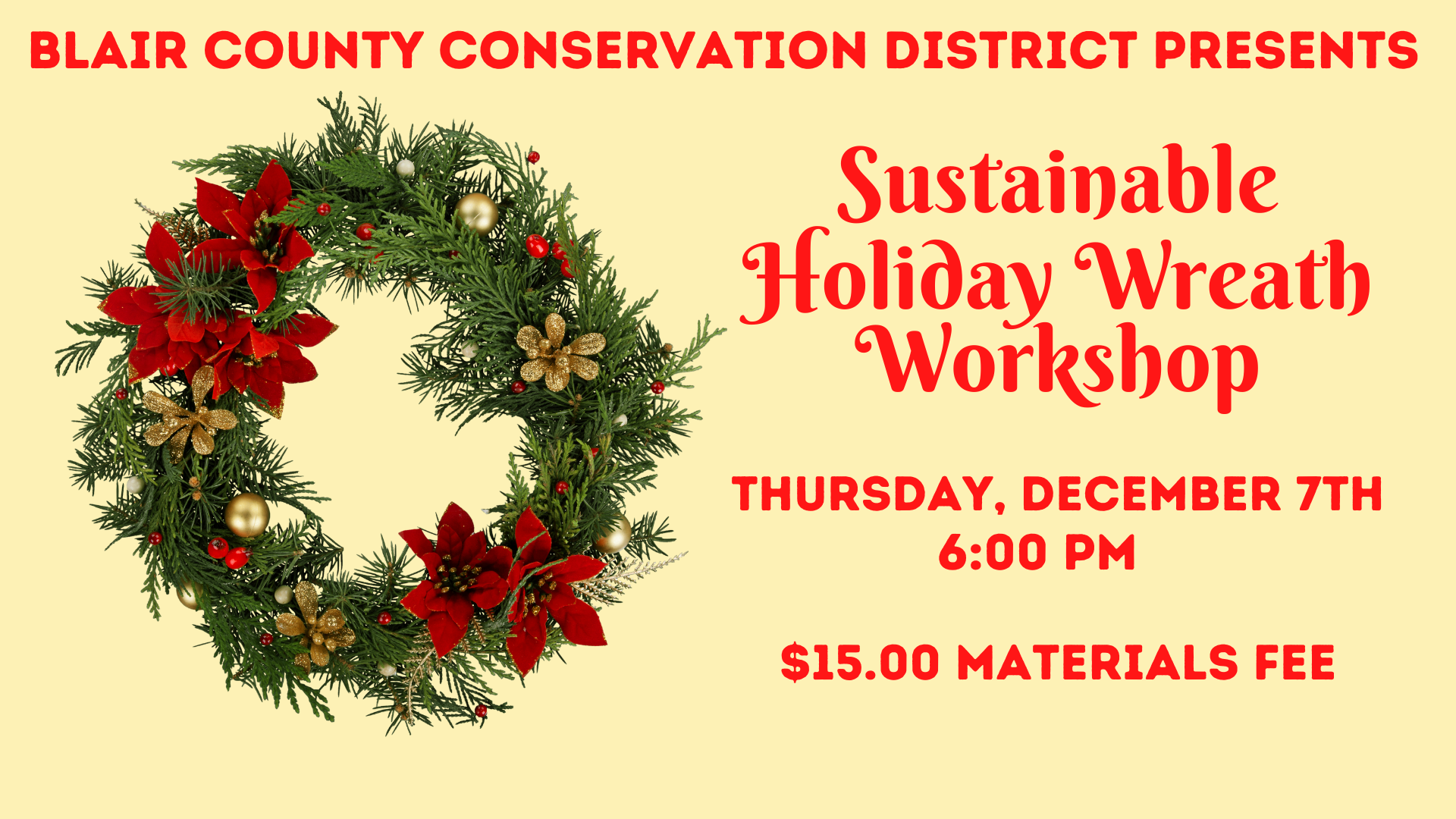 The Blair County Conservation District presents a Sustainable Holiday Wreath Workshop using all natural materials on Thursday, December 7th at 6:00 PM. The materials fee is $15.00, but if you bring your wire frame from past workshops, you receive a $5.00 discount. Space is very limited: to register, e-mail bellwoodantispubliclibrary@gmail.com, call us at 814-742-8234, or sign up at the checkout desk.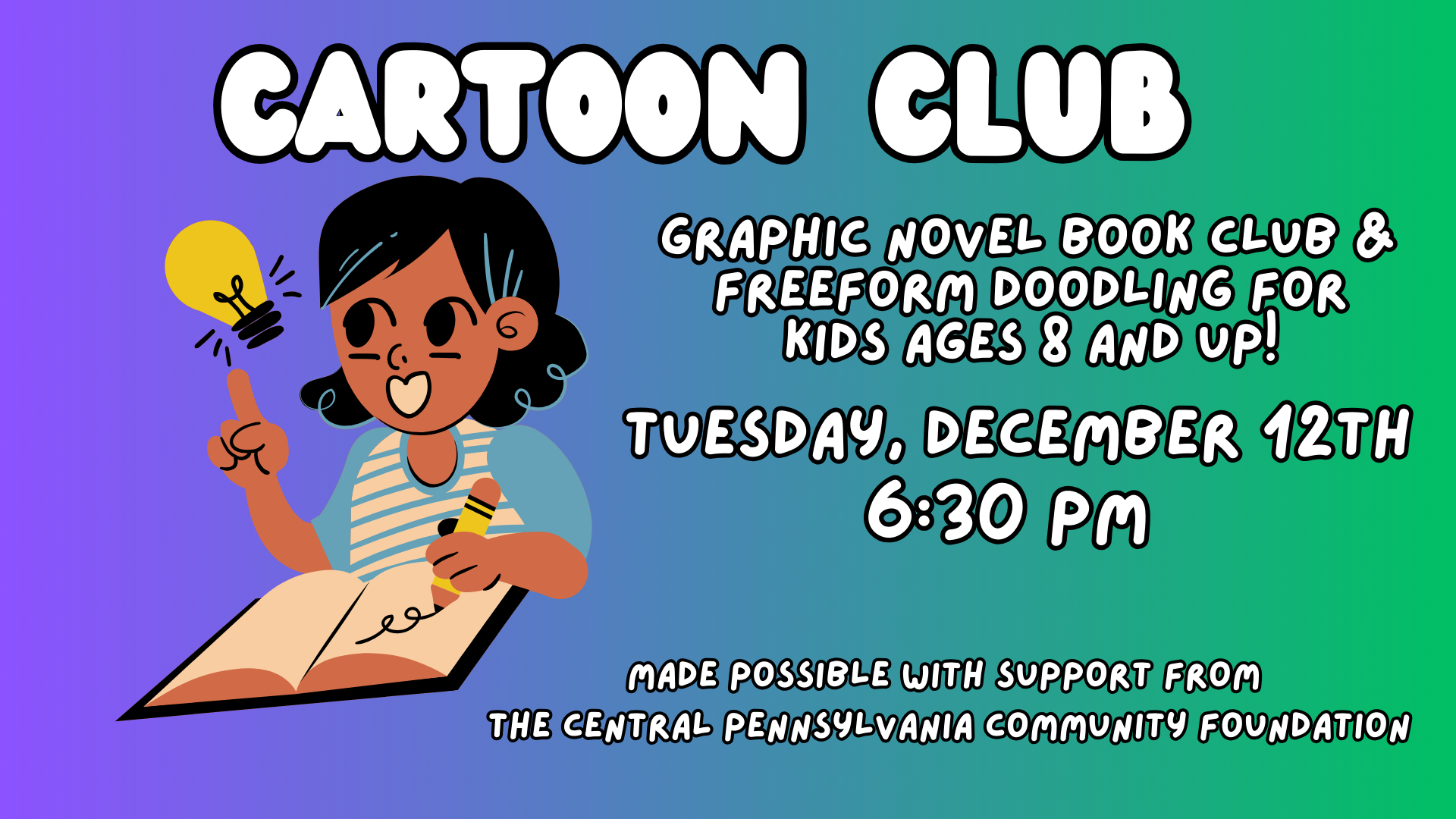 Cartoon Club, our graphic novel book club/drawing club for kids ages 8-12 is on Tuesday, December 12th at 6:30 PM. Enjoy discussing your favorite graphic novels and freeform doodling at the library. Cartoon Club is made possible with support from the Central Pennsylvania Community Foundation.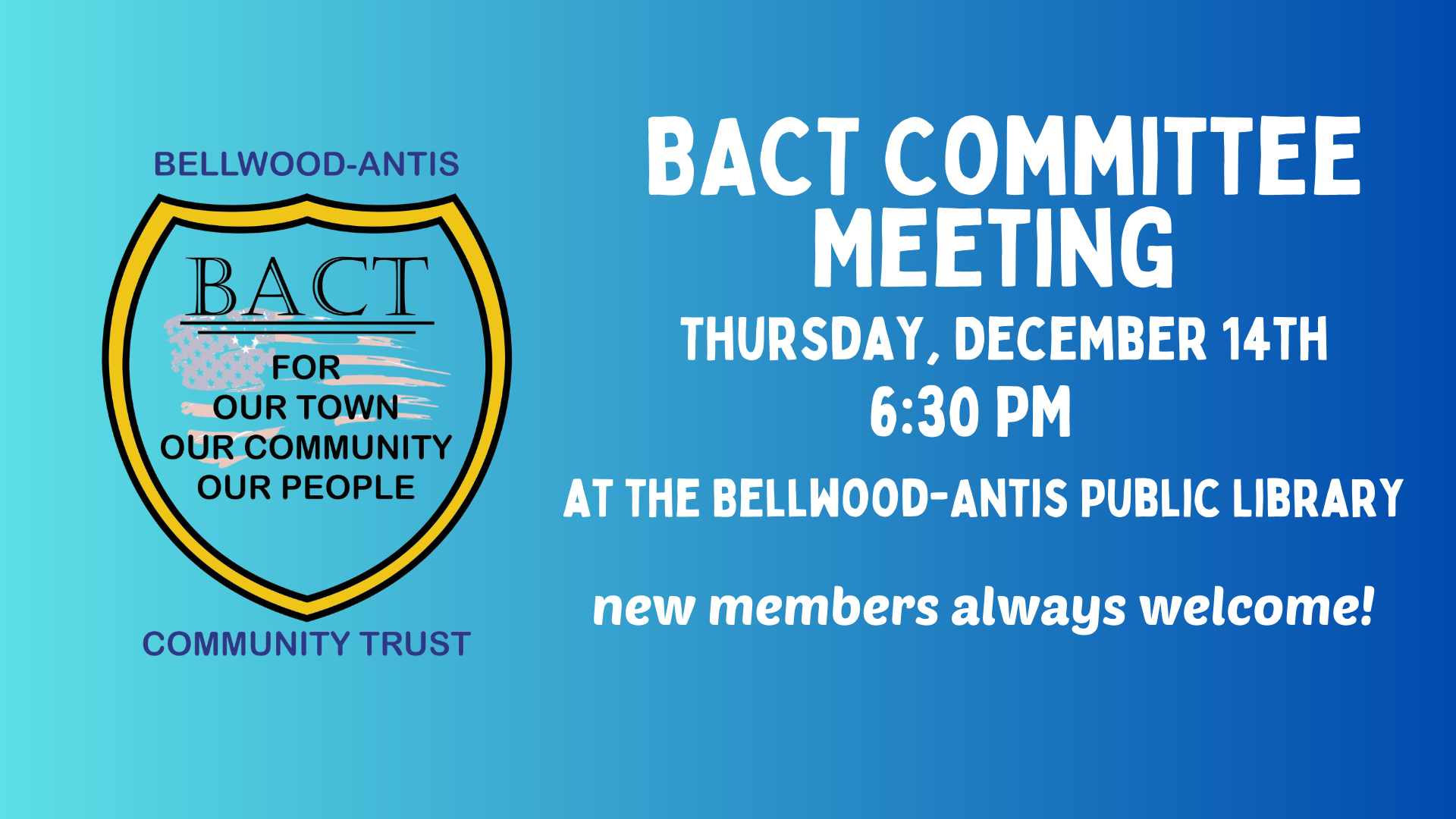 We are proud to be the home base of the Bellwood-Antis Community Trust committee. The next Bellwood-Antis Community Trust meeting is on Thursday, December 14th at 6:30 PM . Currently the BACT committee is planning fun Christmas events for the Bellwood-Antis community. New members are always welcome at meetings. Get involved, and help us make the Bellwood-Antis community a better place to live!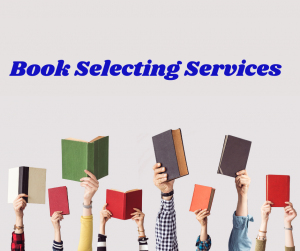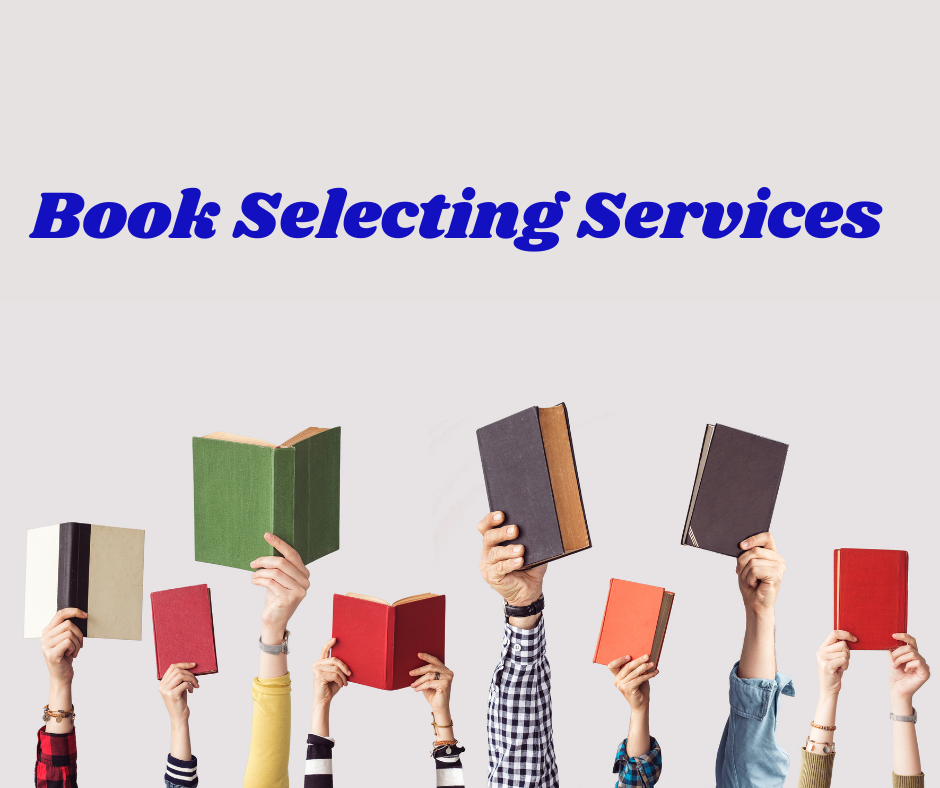 Teachers, parents, homeschoolers, and anyone else who wants to read to children or help children read: we are happy to put together themed collections of books you can take home or use in the classroom! Your wish list of books can be as general as "I need books on snowflakes" or you can request specific titles by using our online catalog at https://bellwood-antis.sparkpa.org/. Give us 2-4 weeks in advance, and we can also order your books from libraries in Blair, Bedford, Cambria, Huntingdon, and Lackawanna Counties. To get started, talk to a librarian, or e-mail your requests to bellwoodantispubliclibrary@gmail.com.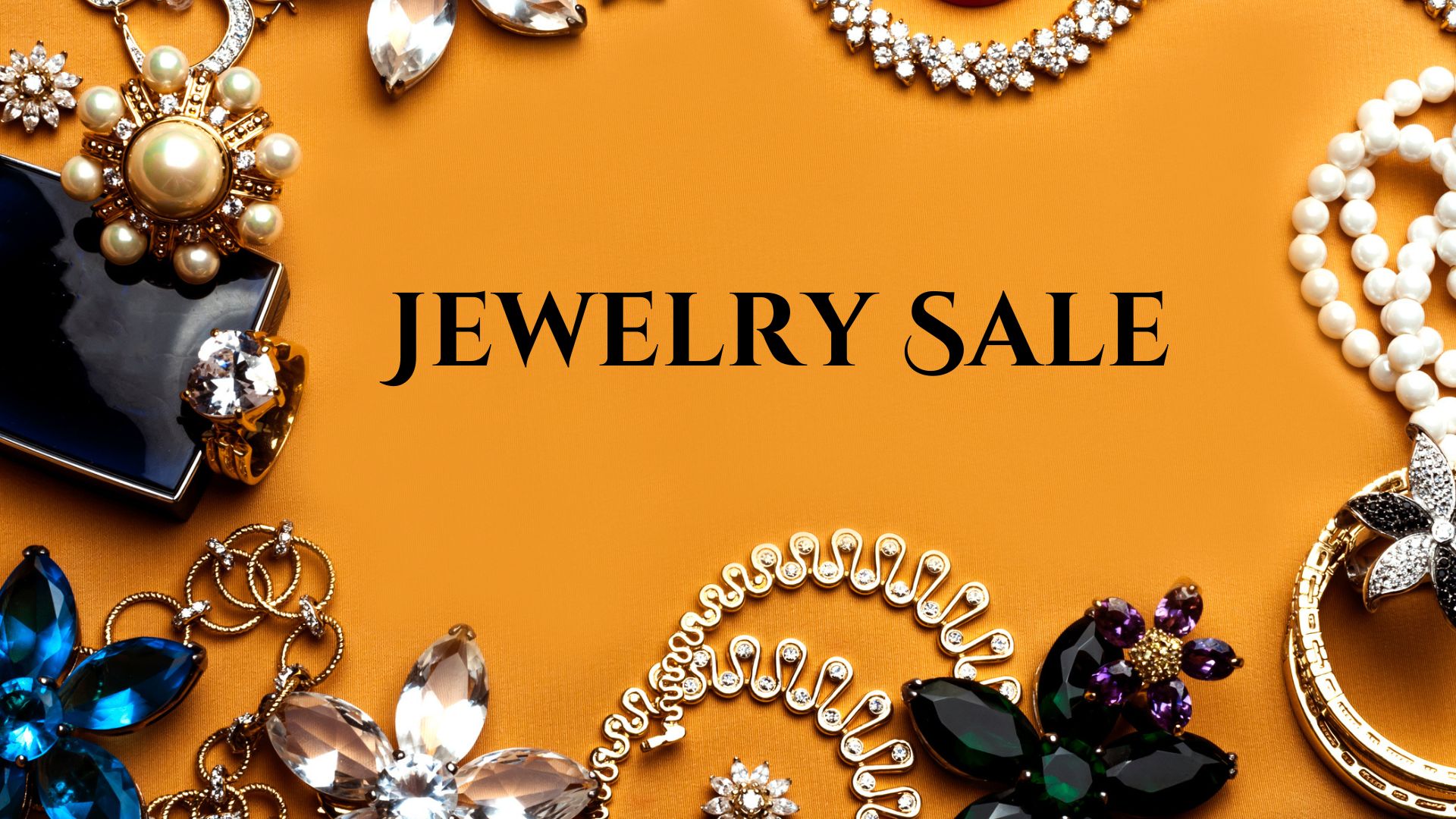 The library's ongoing costume jewelry sale is your one stop shop for affordable bling! We have vintage pieces, signed pieces, and as-is odds and ends ideal for crafters. All jewelry is for sale for a freewill donation. Shop anytime the library is open: 1-8 PM Monday-Thursday and Saturdays from 9 AM-2 PM. Donations of used and new costume jewelry for this ongoing fundraiser are appreciated. Drop off donations anytime the library is open.
The library is home to a number of community organizations with meetings and programs that are open to the public. Visit our community meetings page for information on these programs.