The library has started a capital campaign to raise money for a desperately needed new roof. Our goal for this capital campaign is $90,000, and If 300 people, families, community organizations, churches, and local businesses donate $300 each, we will reach that goal! Interested in being one of our 300? Contact a board member or talk to a librarian.
This summer, the library is helping the Central Pennsylvania Humane Society collect much needed pet and cleaning supplies while answering one of the oldest debates on Earth: who is the best pet? Cast your vote by placing your donation in the Vote for Cats box or the Vote for Dogs box. At the end of summer, we'll count the donations in both categories and see who wins (although the real winners will be the adoptable pets you'll be helping with your donation!). Drop off donations any time the library is open: Monday-Thursday from 1-8 PM and Saturdays from 9 AM-2 PM.

CLUB LEGO IS BACK. Drop in and build with us on the following Mondays from 6-8 PM: August 8th and August 22nd!
Club Lego is for kids ages 5 and up. All of our Lego programs for children are free, and no sign-ups are needed, but we ask that parents and other caregivers stay in the library while their children build.
The library holds a Used Book Sale starting on Saturday, August 13th from 9 AM-2 PM and continuing during regular library hours from August 15th-18th (1:00-8:00 PM daily) and concluding on Saturday, August 20th with Bag Day discounts from 9 AM-2 PM. We'll have two rooms full of gently used books of all kinds!
Celebrate the dog days of summer with an evening of dog themed stories and crafts for families on Tuesday, August 16th at 6:30 PM. Bring a donation for the Cats Vs. Dogs Supply Drive for the Central Pennsylvania Humane Society and get a prize from our Treasure Chest! Family Fun Nights are free, but children must be accompanied by an adult. The program is for kids of all ages, but very young children will need help with crafts.
The Bellwood-Antis Public Library presents a five-part Nature Journaling program for children ages 8-14 from 1:30-3:00 PM on August 27th, September 10th, September 24th, October 8th, and October 22nd. The class meets at the Bellwood-Antis community park—if it rains, the class will meet at the library. This program, which begins in late summer and continues through fall, will teach children how to observe nature and the change of seasons by drawing and writing their observations. Children will learn different sketching techniques and observational skills as well as the language used to describe the natural world. Each child signed up for the program will receive their own hardcover sketchbook. Please commit for your child to attend at least three of the five sessions. To sign up your child, message the library on Facebook, e-mail bellwoodantispubliclibrary@gmail.com, or sign up at the library checkout desk. This program is made possible with support from the Central Pennsylvania Community Foundation.
Families are invited to join J.T. of the Blair County Conservation District on Tuesday, August 30th at 6:30 PM for a special storytime about the magic of metamorphosis and an introduction to caterpillars that will be living at the library as they wait for their transformation into butterflies.
This fall, Tuesdays are for toddlers! Every Tuesday evening at 6:30 PM from September 6th through November 15th, we'll be helping you get your child age 18 months-3 years ready for bedtime with a short and sweet toddler sized storytime followed by an informal playgroup in our children's room. Toddler Tuesdays are free, and no sign-ups are needed.
Kids ages 5 and up are invited to join the September Club Lego session on Monday, September 19th from 6-8 PM. Get creative and hang out with your fellow Lego lovers! This program is free, and no signs up are needed, but we ask that parents stay in the library while children build.
Sprouting Readers storytime returns this fall! Families are invited to join us Mondays at 6:30 PM from October 3rd through November 14th to enjoy stories, crafts, and other fun activities with our guest readers each week: people from the community you know and love! No signs-up required.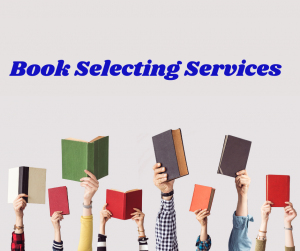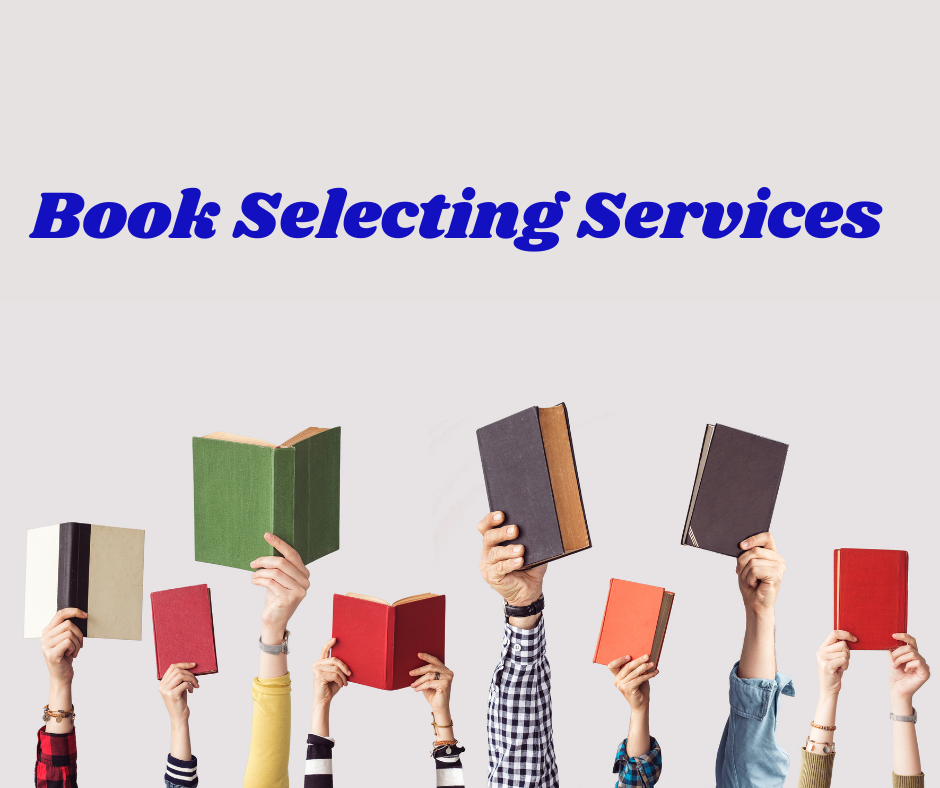 Teachers, parents, homeschoolers, and anyone else who wants to read to children or help children read: we are happy to put together themed collections of books you can take home or use in the classroom! Your wish list of books can be as general as "I need books on snowflakes" or you can request specific titles by using our online catalog at https://bellwood-antis.sparkpa.org/. Give us 2-4 weeks in advance, and we can also order your books from libraries in Blair, Bedford, Cambria, Huntingdon, and Lackawanna Counties. To get started, talk to a librarian, or e-mail your requests to bellwoodantispubliclibrary@gmail.com.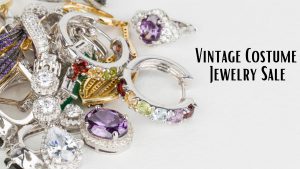 The library's vintage costume jewelry sale is your one stop shop for affordable vintage bling! We have signed pieces, as well as as-is odds and ends ideal for crafters. All jewelry is for sale for a freewill donation. Shop anytime the library is open: 1-8 PM Monday-Thursday and Saturdays from 9 AM-2 PM. Donations of used and new costume jewelry for this ongoing fundraiser are appreciated, and can be dropped off anytime the library is open.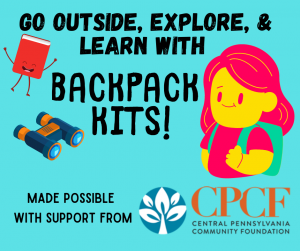 We encourage you to check out our backpack kits for families: packed with books and other goodies such as cameras, binoculars, scavenger hunt cards, and more, these kits will help your family get outside, explore, and learn at local parks and nature trails. There are five backpack kits available with the following themes: train watching, Pennsylvania wildlife, bugs & butterflies, rocks & minerals, and exploring nature. Backpack kits are available at the checkout desk. Check one out today!
These kits were made possible with generous support from the Central Pennsylvania Community Foundation. For more information about this Community Foundation, visit centralpagives.org.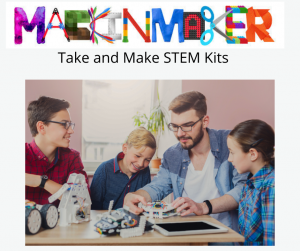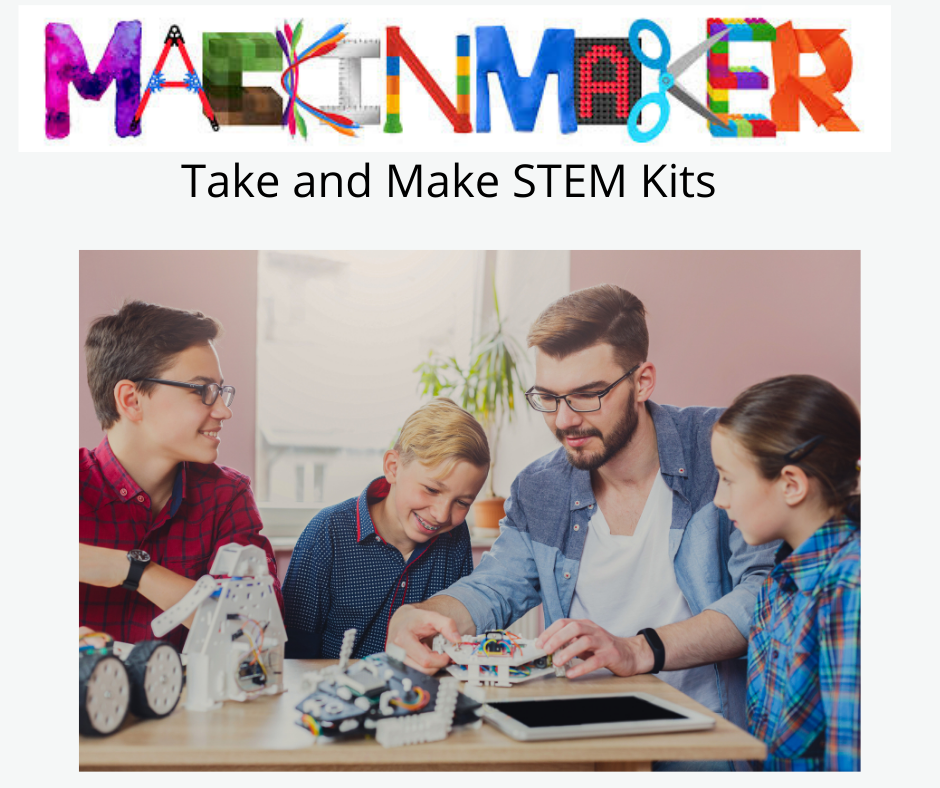 MackinMaker STEM kits are now available at the library. These fun kits combine books and hands-on STEM activities children can do at home. Kits for grades Pre-K-12 are available at the library checkout desk. CSB2 STEM Ecosystem school and library MackinMaker Kits are made possible by a PAsmart grant from the Pennsylvania Department of Education and the Commonwealth of Pennsylvania, Tom Wolf, Governor.
The library is home to a number of community organizations with meetings and programs that are open to the public. Visit our community meetings page for information on these programs.