COMMUNITY MEETINGS

 
The library is home to a number of community organizations, most of which have meetings and programs that are open to the public. Need a meeting place? Call us at 742-8234 or e-mail jfcameron@blwd.k12.pa.us for scheduling arrangements.
TOPS (Take Off Pounds Sensibly) is weight-loss support that's affordable and works. No fad diets or foods to buy. Eat what you love and lose weight with portion control and healthy weight loss tips. TOPS meets in the library every Monday, and new members are always welcome. Weigh-in starts at 4:30, meeting follows at 6 PM. Meetings are held in the Kurtz Room.
The 2018 TOPS meetings will begin on January 8th and continue every Monday.
The library is the Juniata Valley Audubon Society's base of operations, and their meetings are open to the public. JVAS meets monthly September through May, with a break in December. Their meetings are the 3rd Tuesday of the month at 7 PM. Visit JVAS at www.jvas.org.
The January Audubon meeting has been cancelled due to the weather. The next meeting will be on Tuesday, February 20th at 7 PM. Robyn Graboski of Centre Wildlife Care will be speaking about the care of wild animals that need rehabilitation, and have some of her friends with her, including a big brown bat, a Peregrine falcon, a screech Owl, and a skunk.
Audubon meetings are open to the public, and new members are always welcome!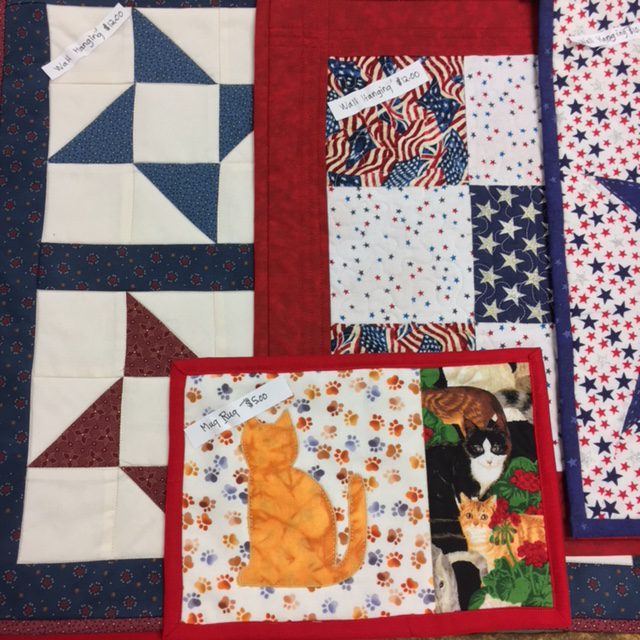 The Bellwood Quilting Bees meet in the library the first Thursday of every month at 6:30 PM. All levels of ability and new members are always welcome. Get to know your fellow quilters!
Due to the weather, the January meeting of the Bellwood Quilting Bees that was scheduled for January 4th has been cancelled. The tidbit quilt block project will be completed at the February meeting on Thursday, February 1st, at 6:30 PM.